Maintaining Transportation Systems
With our safety trained personnel
To accomplish our clients' goals
WHAt WE DO
DCS provides safe and reliable transportation infrastructure solutions across the United States using our experienced industry professionals,
advanced technologies, and state of the art equipment fleet. Our team partners with our customer to ensure we are providing you with state of the art services. We preserve infrastructure and improve operations while upholding our commitment to keeping the public safe. 
From roadway management, to structures maintenance and emergency incident response, we deliver effective solutions in every new challenge.
safety is our Top Priority
Over the course of the year we put time, energy, and effort into making sure we help keep our teams and the traveling public safe.
over 6,000 weekly safety meetings
at the branch or project level
over 25,000 daily safety briefings
at the branch or project level
Customer FeedbacK
DCS prides ourselves on excellent customer service. Hear from our customers about the quality service and maintenance services we perform.
FDOT I-75
I want to commend you for your use of portable fluorescent pink MOT signing in D1 SB I-75 ahead of the traffic queuing for a left-lane blocking truck crash near SR 80/Fort Myers!  The additional advance MOT 2-3 miles upstream is a great practice to help prevent secondary crashes.  This type of advance MOT being carried by Road Rangers was perfect for this instance.
John E.
FDOT
MASSDOT
The improvement on I93 in Methuen (from 110  to NH) is greatly improved since DCS took over the maintenance this year. The median looks great! It's mowed, the guardrail is weed wacked and it's litter free. I just wanted to take this moment to say thank you for the hard work that you guys do daily. The dedication you show to your work is inspiring. I appreciate how you continue to show up and give it your all.
Once again thank you for the hard work.
MassDOT
TRANSPORTATION INFRASTRUCTURE AND ASSET MAINTENANCE Projects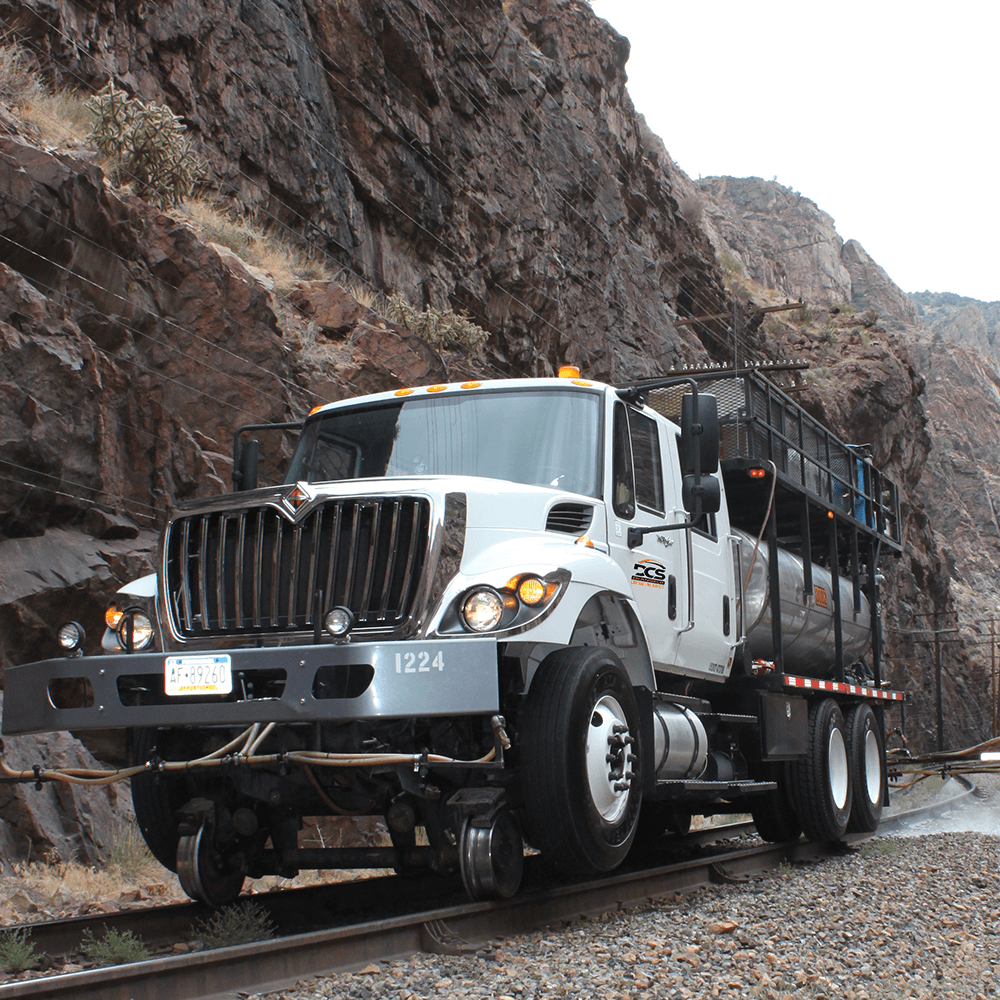 UNION PACIFIC RAILROAD
Integrated Railroad Vegetation Management Roadbed and Crossings
DeAngelo Contracting Services provides comprehensive vegetation management services for the Union Pacific Railroad on their mainline roadbed track miles, along with public road crossings across their vast network. It is the single largest railroad vegetation management project in the United States.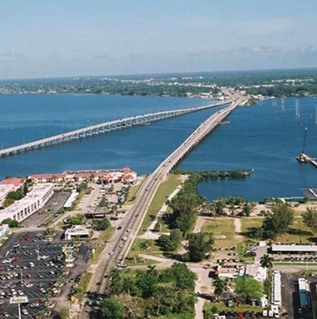 INTERSTATE 75 FLORIDA
 Interstate 75 is the largest asset maintenance project of its type in the United States, spanning two FDOT Maintenance Districts. DeAngelo Contracting Services provides comprehensive management, operations and asset maintenance for all roadways, roadside, structures, rest areas, recreational areas and weigh stations on the roadway from mid Broward County to the Hillsborough County line (Miami to Tampa).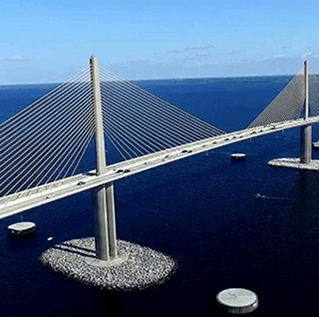 SUNSHINE SKYWAY BRIDGE
The Sunshine Skyway Bridge within FDOT District 7 is a signature bridge with a total length of 21,877 feet. The 4.14 mile-long Sunshine Skyway was the world's longest concrete cable-stayed bridge at the time it was built. It is one of Florida's most prominent structures and spans the Tampa Bay, connecting St. Petersburg and Terra Ceia.
DCS provides routine and periodic maintenance and repair, bridge inspection, navigational lighting and electrical maintenance as well as incident response and traffic control.
Find out more about our services, request an estimate or invite DCS to bid on your next project.