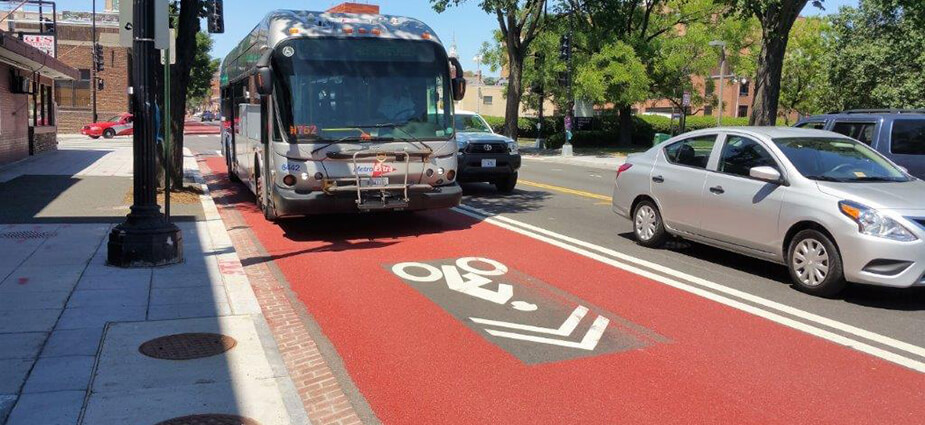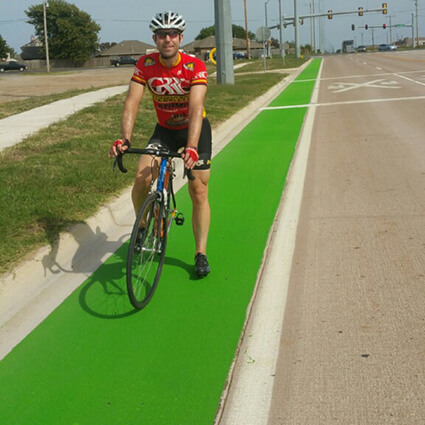 Colorized demarcation safely identifies a roadway for bike lanes, bus lanes and crosswalks.
DCS provides installation services and uses environmentally friendly 100% recycled and re-purposed glass that is crushed, colored and graded. It is the most durable colorfast pavement surfacing system currently available for the demarcation of bike, bus, toll lanes and for ADA applications to guide and to provide surface texture. It has provided superior performance in the most adverse climate conditions from the burning heat and traffic of the southwest to the chilling cold of the northeast, to high speed commuter lanes on one of the heaviest trafficked interstates in the US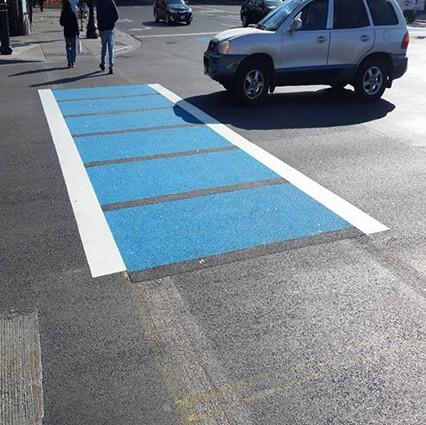 • High Visibility Reduces Fatalities and Saves Lives
• Separation Enhances Safety for Pedestrians, Cyclists & Transit Riders
• Permanent, Durable and Fade-Free
• Long-Term Solution Available in Variety of Colors
• 100% Recycled Aggregate
• Environmentally Acceptable Choice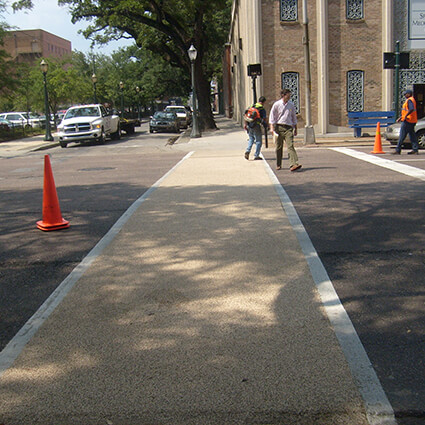 Innovation and environmentally responsible materials have changed the way that
highway agencies approach Intermodal Transportation Safety.