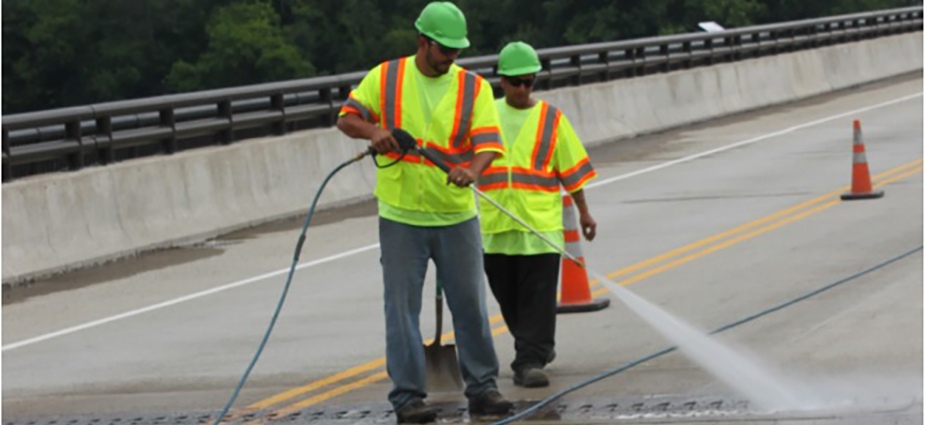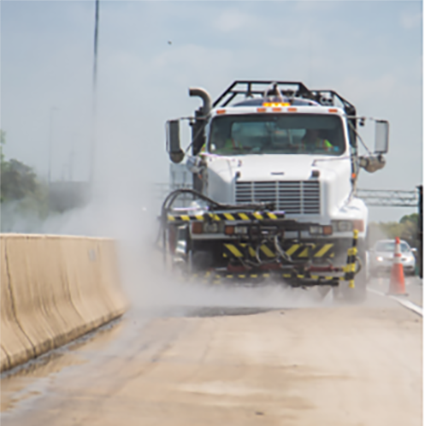 State-of-the-Art Methods and Equipment
• We take into account surface make-up, contour, residue type,
location, time of year.
• Our high-pressure washing units, water recovery, and recycling
systems, special reach cranes, and traffic control, along with
specialized tools allow us to clean any surface, in any location, at
any time of the year. 
Sewer and Drain Cleaning
Targeted toward improving drainage on bridges and roadways, this
service will ensure a safer and more aesthetically pleasing roadway.
Industrial Cleaning
Targeted toward tanks, heavy equipment and commercial and
industrial building cleaning, this service will prolong surface life, improve
your company's image and provide a cleaner, safer working
environment for employees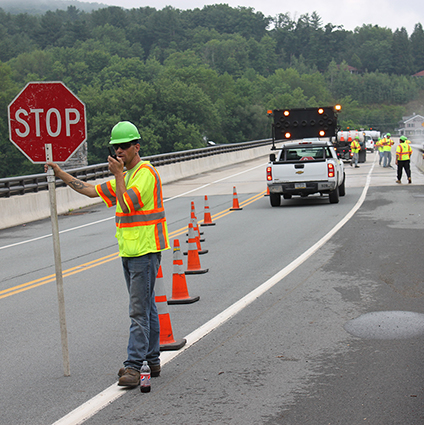 DeAngelo Contracting Services can develop an integrated cleaning system to all of your
power washing needs.

Our water recovery and recycling system results in no discharge of residues. This eliminates any concerns of environmental contamination and ensuing DEP or EPA violations due to rinse water discharge.
.
DeAngelo Contracting Services use State-of-the-art pressure washers THAT will leave your roads clean without Harming the environment from water Discharge.
DCS is here to help with all your cleaning services needs
Contact us today